Stop Struggling With Online Payments
All of the power of payments technology is at your fingertips with OpenPath.
Give your customers the payment options they want, boost your sales with our easy-to-use payments, and use the most powerful eCommerce tools you can get today.
We are an authorized Shopify partner and directly integrate with their products. This allows us to work in tandem with all Shopify features:
Increase Approval Rates
Stop Fraud
Manage Chargebacks
Take Control!
Convert any product into a subscription and increase your revenue per customer immediately. OpenPath will rebill and repopulate orders for fulfillment each month. Amazing!
We explain why cards don't work and show you how to stop it from happening again. And give you the tools to stop chargebacks from happening in the first place.
Personalized alerts let you know when something needs your attention. Keep track of everything important, from Merchant Accounts caps to decline percentages.
Know immediately about issues

Know immediately about issues
Allow other Merchant Accounts to take over if you go over your limit or if your processing accounts can't handle orders.
100% payments uptime

100% payments uptime
Find transactions that might be fraudulent and filter them out automatically before they reach the processor.
Filter out high risk transactions

Filter out high risk transactions
Make sure that your transactions go to the right payment processor based on the product, country, type of card, or anything else you choose.
Automatic Routing

Automatic Routing
Hear from trusted clients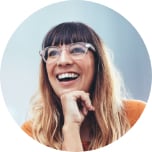 Linda Muszynski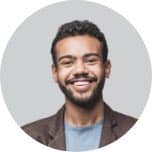 William Burke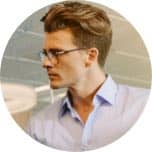 Cory Ferguson
I have NEVER had the pleasure of dealing with such a nice company. The owners take every phone call extremely seriously... even when it has absolutely nothing to do with them, they still help until the problem is solved. During a rainstorm, our internet was NOT working and we were having trouble completing sales. The owner came in our location and stayed 6 hours to help us through the day at no charge, just out of the goodness of his heart!! Use this company without fail!!
Working with omnipay usa was a wonderful experience he worked tirelessly on a website design for myself and business partner. Paul took all of the feedback and suggestions and implemented it for us. It came out perfect there aren't enough good things in the English dictionary I could say about his level or professionalism and the services he provided. I will continue to do business with OmnipayUSA and look forward to any future endeavors and services I can utilize to grow my business
Paul Malcolm was very professional and patient with us throughout the process, great work!