Introducing 

    Omnipayusa
Tampa FL Agency
Local SEO
Website Design
LLC Filing
As a leading business solution agency in Tampa FL, we look to engage with our clients beyond the conventional relationship.
We have a team of dedicated professionals providing cutting-edge local search engine marketing solutions, website design and LLC filing strategies. Transform your company and create innovative customer experiences at a local as well as global scale.
Why Hire a Digital Marketing Agency?
Save Time
Our platform delivers high-quality marketing campaigns that get your business out to new audiences without any extra effort from you and your team.
Friendly Support
A business solutions agency is like having an extension of your team that's ready to support you. Our team is on standby ready to answer your concerns.
Grow Your Business
As the leads roll in, your potential for profits and growth will continue to soar. Take advantage of our abilities, so that you can focus on closing those deals.
Start Winning Online in Just a Few Easy Steps.
Omnipayusa is a business solutions agency that offers a full platform of services to local businesses. This includes everything from paid ads, to social media content, to website design. Our team is capable of creating everything your business needs to beat the competition online at a local and even a national scale. Sign up now!
Services We Offer to Tampa Businesses
Omnipayusa offers a complete platform of local search engine marketing solutions, website design and LLC filing strategies. Instead of searching for multiple companies to deliver high-quality projects, learn how our unified team of experts delivers comprehensive business solutions and marketing services that synergize and deliver unparalleled results for your business.
Increase website traffic, raise awareness, and generate higher-quality leads

Code edits, content, link building, and reports that prove real value to local businesses.
Free additional keywords every 6 months
10+ effective links per month
SEO dashboard for montioring
Track progress of keyword rankings
Best Selling Website Deal
Completely mobile responsive, SEO proficient. View your web design concept in 48 hours,

5 Page WordPress Website. Unique, well designed, user friendly and generate leads.
Payment integration available
Cost Cutting Payment Solution
Wholesale pricing on Visa, Amex, Mastercard and Discover. Valuable POS Systems.

Complementary training and troubleshooting for lifetime of account.
Easy sign-up from your phone
Shaping the future.
Omnipayusa offers Tampa a complete platform of SEO, payment processing and other business services designed to provide options for businesses of every size and structure.
Shaping the future.
We saw that many businesses faced the problem of seeking out multiple agencies to fulfill their various needs when they simply weren't getting results from one strategy to the next.
Shaping the future.
We listened to customers to learn how they were being let down and set with the mission of doing something different.
Shaping the future.
We are proud to not only offer every type of digital advertising service, but to provide near-instantaneous solutions for many of the hurdles slowing your advancement in the digital world.
Hear from trusted clients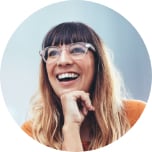 Linda Muszynski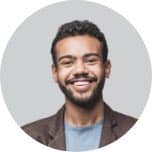 William Burke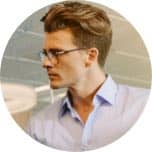 Cory Ferguson
I have NEVER had the pleasure of dealing with such a nice company. The owners take every phone call extremely seriously... even when it has absolutely nothing to do with them, they still help until the problem is solved. During a rainstorm, our internet was NOT working and we were having trouble completing sales. The owner came in our location and stayed 6 hours to help us through the day at no charge, just out of the goodness of his heart!! Use this company without fail!!
Working with omnipay usa was a wonderful experience he worked tirelessly on a website design for myself and business partner. Paul took all of the feedback and suggestions and implemented it for us. It came out perfect there aren't enough good things in the English dictionary I could say about his level or professionalism and the services he provided. I will continue to do business with OmnipayUSA and look forward to any future endeavors and services I can utilize to grow my business
Paul Malcolm was very professional and patient with us throughout the process, great work!
Omnipayusa will take your business to new places.